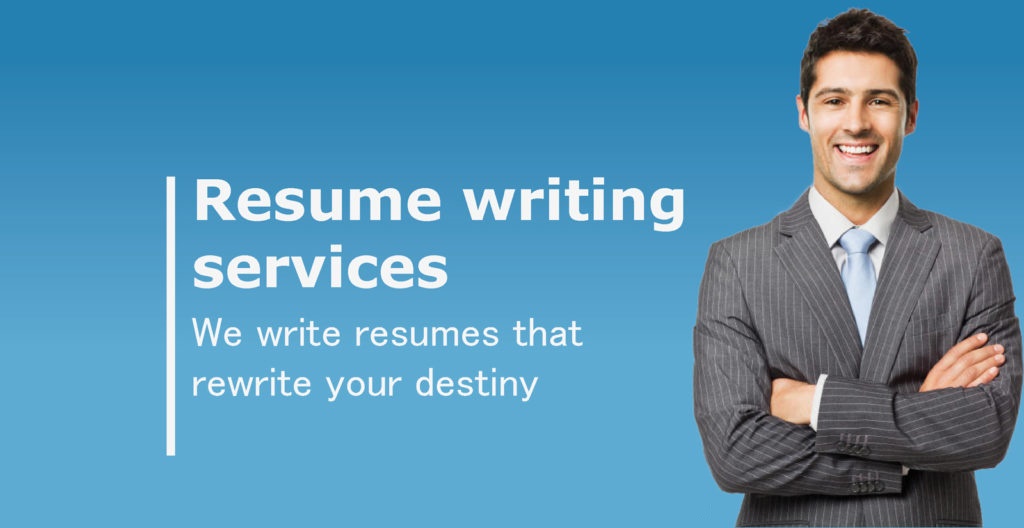 Resume Writing Services In Haryana Jammu Himachal India
Bhatia Consultancy Services deals in Resume Writing Services In Haryana Jammu Himachal India,
with years of experience in professional CV/Resume writing and preparation. Our company's vision is to provide  quality CV writing services at realistic and affordable prices. We do this by keeping our costs to a minimum and concentrating our resources on the customer. We help job seekers to prepare winning professional CVs / resumes to get the jobs they want, the jobs they deserve.
Our CVs are carefully crafted to have the strongest possible appeal to potential employers, rather than being just a typed summary of an individual's basic information or a biography.
All our CV Writers are recruitment professionals with a track record of achievements in this field. Our team of CV Writers has a broad range of previous experience within recruitment and personnel management, enabling us to produce CVs of the highest standards. Advice offered is built upon strong foundations and our mission is to work with you to provide compelling career tools for your future success.
1. Visual CV Writing Services
Today the concept of text resume is out of course and more inclination is towards Visual resume. Visual Resume is a rising concept today to reach the goal and to stand out from other candidates in front of prospective employers.  A visual resume is much better than traditional text resume. Do you know that only 2% of applicants for a job position get the interview call, because recruiters spend less that 6 seconds to decide whether your resume or CV is worth calling for interview or not. So, it's crucial to represent your resume/CV in a way that will catch potential employer's attention. Visual representation of resume will not only be attractive but at the same time it will showcase your caliber in fraction of time.
Why Visual Resume?
A Visual Resume is a document that contains graphic representations to highlight your key skills and strengths to make better impact on the employer. The basic idea is to replace text by images, so that recruiters can know about your qualification, experience, skills etc. with a quick look at your visual resume. Visual Resumes come in many forms – from a document using graphics and icons, to an elaborate video, passing through a power point slideshow. This is your opportunity to tell your story and go beyond the traditional resume.
Benefits of our Visual CV writing services:
• Google Trends shows Info graphics and visuals have grown over 800% in the past few years.
• Visual resume has the advantages of a text resume along with visual effects and appealing look.
• Employer needs to spend less time to understand what the job seeker wants to convey.
• Visual representations to highlights your key skills and strengths to make your resume easy to scan.
• Visuals and graphics enhance the authenticity of your resume.
• Unique clutter breaking look and to feel of your resume writing services In Haryana Jammu Himachal India
2. Statement of Purpose Writing Services
Before you dismiss the idea of using a Sop writing service for Canada, Australia, New Zealand, United States (USA), United Kingdom (UK), Germany, Singapore, France, Qatar, Netherlands, Norway and Ireland you need to understand just why your Statement of Purpose is so important. Most colleges and universities will require you to submit one as part of the application process. Like a personal statement, it is your opportunity to sell yourself and your future plans around your subject area to the admissions committee.
Your Canada, Australia, New Zealand, United States (USA), United Kingdom (UK), Germany, Singapore, France, Qatar, Netherlands, Norway and Ireland student visa SOP can make or break your application. Before you start writing your SOP, create a structure. Start with an introduction section that sets the tone for the entire paper. Avoid long sentences and clichés. Blow your trumpet subtly. Talk about your achievements without overemphasizing them. Whenever you introduce an idea, remember to provide supporting examples.
Our counseling team comprises of successful graduates from top-notch universities with over 15 years of professional experience. The team makes sure that your application receives the right inputs that shall go a long way in making it successful.
Each SOP is analyzed in terms of content, structure, syntax and word construction, customization elements specific to a particular college and course. For us, every student and every program is unique.
Give solid reasons for seeking admission to your preferred university. Avoid filler words and sentences and spelling and grammar errors. Keep your SOP short and to-the-point. Make sure every paragraph has a purpose. The idea is to create a compelling story that will get your readers hooked.
SOP writing is definitely a difficult task keeping in mind the varying rules and regulations with each college and university in the preparation of the right sop. Here, our experienced SOP Writers are always the right option to write SOP for you with the more familiarity with all these changing rules and regulations. This familiarity can bring successful shape and style for you sop successfully too.
What is a Statement of Purpose (SOP)?
The statement of purpose is an application essay a student applying for a graduate program at a foreign university is required to write in order to be admitted to the program. It's possibly the best way to express your goals and achievements impressively to the admission officers and faculty members of your discipline.
Why do universities ask for the SOP?
The SOP helps colleges and universities to decide if the applicants are really interested in the program that they have applied for, their ability to pursue the program and completing it successfully, and whether they will be able to contribute significantly to the Institute.
Just like a good cover letter or job application letter helps candidates present themselves successfully in the job market, a good SOP helps applicants to highlight their strengths during the admission process abroad. A good SOP attracts the admissions officers who wade through hundreds of applications.
Importance of SOP in the Admission Process
The SOP is considered to be one of the most critical components of your application; perhaps the most important part of the entire admission process. The SOP portrays the most significant impression of yourself to the admission officers. Your SOP will say a lot of things about you silently that a strong profile might never be able to speak out. The SOP tells your attitude, your ambition, your clarity of thought and your personality; and carries the potential of leveraging low GPA and/or average test scores (SAT, GRE, or GMAT). While the GPA and test scores are essentially objective in nature, the SOP is the subjective aspect of your application. The SOP gives you the real opportunity to stand out from the crowd.
What to include in an SOP? Here is an ideal checklist of an Effective SOP:
1. Introduction
2. What do you want to do (study or research?)
3. Why this program?
4. Why this university?
5. Why did you choose to study in this particular country? What do you like about it?
6. How much and what kind of experience you have in your field?
7. Specific classes, special courses, or projects you have taken, that are related to your field of interest.
8. Any community service or leadership experience while in college.
9. Why should you get admitted to this program?
10. What values will you bring to the institute and to your peers?
11. What do you understand about the student community and college culture? Why do you think you will fit in?
12. What are your career goals?
13. How will this program help you to achieve your career goals?
14. Your extracurricular activities, hobbies, and interests
15. What is that one unique aspect/characteristic about you that the admission officers should know? Why does it matter to the admission officers and/or to the fellow students of your class?
16. Conclusion
3. Resume Writing Services
One of our main services is the writing and editing of resumes.
Resume writing is a skill in itself and it is so different from other writing tasks you may have undergone. Although it is a formal document in one sense and must have a professional feel to it, it is also a document that should reflect enough of your personality to stand out from the crowd.
This is not an easy task by any means. You can of course search online for a free template and enter your information. This won't impress recruiters. They see hundreds of these things a day. Even if you customize it slightly, a good recruiter will see the template a mile off.
We will create a professionally written resume with immediate impact to draw the attention of busy employers. You need a resume that quickly conveys how you have delivered value to employers and that you can do so again. It's that promise of value that gets you the interview. We organize your experience, education, skills, achievements and accomplishments into powerful resume content that clearly demonstrates value in quantifiable terms. In addition, we insert industry keywords for optimum recognition by employers' computer scanning systems.
That's why we're here! We will write you a customized resume that will stand out for the right reasons!
Our Resume Writers
Our writers all have a recruitment background. They know what makes a resume grab a recruiter's attention and keep it. They all write in an engaging manner that will capture the recruiter's attention without detracting from the information you want to get across.
4. Letter of Recommendation (LOR) Writing Services
A letter of recommendation is a formal document that validates someone's work, skills or academic performance. You may be asked to prepare a recommendation letter for someone who is applying for a job, internship, college or university, leadership position or volunteer opportunity. The purpose of a recommendation letter is to corroborate what you have learned about the applicant and provide additional positive details about their performance or habits.
Recommendation letter format
Your letter of recommendation should include five items:
A brief introduction that states who you are, your relationship to the applicant and your personal experience or expertise.
An overview of the applicant's strengths as you've experienced them and as they relate to the recipient.
A personal story that elaborates on one to two traits the applicant possesses.
A closing statement that summarizes why the individual you are recommending would be a good fit for the opportunity.

A signature that includes your name and contact information.
A letter of recommendation is "expert testimony" regarding the ability of a person to perform a task. The tasks may include performing a job, succeeding in graduate school, or profiting from a particular experience (such as foreign study/travel). This purpose is the ultimate reason for a letter of recommendation; everything in the letter supports the act of making an informed recommendation.
An informed recommendation is no small matter for the letter writer. Graduate programs, for instance, make very clear they need letters which comment on a student's likelihood of succeeding in graduate school. Letter writers must be confident of the applicant's ability or they are unable to write convincingly. There is some risk to professional credibility if the writer consistently writes letters for applicant's who are not qualified.
Tips for writing a recommendation letter
Keep it positive. Your letter should confirm that you believe the person is a strong candidate for the job with no reservations. Avoid any comments that might suggest otherwise.
Use a standard business letter format and tone. You can use the template below or a standard business letter format to write your letter. Your tone should also remain formal and polite.
Focus on the most important qualifications. For the highest impact, discuss two or three of the candidate's achievements that are most relevant to the job description and provide specific examples to illustrate their fitness for the role.

Follow the request instructions. Ask the candidate how you should submit your letter. Strictly follow the instructions and deadline request to avoid negatively affecting their application status.
5. Cover Letter Writing Services
Do you appreciate the value of a cover letter as part of your application process? If no, then you are setting yourself up to fail.
Your cover letter is the first thing a potential employer will read. If this letter isn't good enough, you can have the most amazing CV or resume writing services In Haryana Jammu Himachal India and it won't matter, because no recruiter will ever read it.
Components of A Good Cover Letter
A good cover letter should be engaging. It should make anyone reading it want to continue to learn more. They should want to read the full letter and in turn, be motivated to read your CV.
So how do you do that?
The first thing to remember is your cover letter should be tailor written for the company and position you are applying for. It shouldn't be a blanket document that you wheel out for every position.
Many companies use automated scanning to decide which letters will even be read by recruiters. This means you must use keywords and phrases from the job advert and person specification to even stand a chance of being noticed.
Your cover letter should reveal enough information about why you are suited to the position to make you sound appealing, but not so much information that the letter becomes a saga. One or two pages should be more than enough.
How We Can Help You
We will prepare a cover letter, customized to your specific situation, strategically linking critical resume information to the employer's needs.
The opening paragraph explains the reason for writing, referral/source, and a clear link to the position/employer/industry.
The second and third paragraphs demonstrate your fit and include relevant attributes and traits.
The final paragraph is a call to action and displays your enthusiasm.
We can help you by crafting your cover letter to ensure that relevant words are used and the letter is interesting and engaging. We will never use a template based letter – all of our cover letters are tailor written for the position you are applying for and all of them will reference the company name and position which helps to connect you to the advertised position.
This approach has been proven to be highly successful at directing employers to read the resume.
We will produce a cover letter that will get your CV read not rejected!
6. LinkedIn Profile Writing Service
Social networking has grown to become one of the largest and most influential components of the our life. This makes it easy to link with family members, friends, classmates and colleagues. Social Networking sites like Facebook , LinkedIn or Twitter makes it possible to reach many people in a very short time. Sites like LinkedIn are dedicated to help those people who are hunting for jobs. Candidates create their resume and CVs and upload them to these sites. Employers just need to make a search of the qualifications that they are interested in. LinkedIn is a business-focused social networking site having main purpose to connect  people professionally.
Why you Need to be on LinkedIn
• Most of the recruiters and HR professionals have profiles on LinkedIn.
• LinkedIn is extensively used for job listings and recruitments.
• It has features to receive (and give) endorsements and testimonials.
• It is used to make important business connections.
What Should Your Profile Have?
Your personal social media should be kept free of illegal activity, moaning about your boss or current position and heavy drinking. Using a bit of common sense should be enough.
With LinkedIn, it's different. Recruiters expect your LinkedIn profile to reflect you professionally. They expect to find a fully completed profile that lists your experience and qualifications and a bio that grabs them and makes them want to know more.
You should have a good, clear headshot as your profile picture where you look professional and are smiling.
Really good candidates will be sharing relevant, interesting articles about industry trends, either from their own blogs or from other reliable sources. Their connections will be relevant people in the industry.
The profile should position you as someone who knows the industry and would be an asset to any company within that industry.
How Can We Help?
We can fully set up your LinkedIn profile or edit your existing one to make sure everything you need to have is not only there, but is engaging and shows you in the right light.
Don't underestimate the power of LinkedIn.
Feel free to contact, Bhatia Consultancy Services for Resume Writing Services In Haryana Jammu Himachal India.